Khongboon Swimwear || Collection Review
Khongboon Swimwear
Khongboon Swimwear is a swimwear and active wear company made out of buttery soft fabrics and bold prints, when I first saw them, I was obsessed.
I had seen and heard of Khongboon Swimwear for quite some time now but never really got the chance to work with them. Well, now, that time is here, it came, and I love this company.
These pieces are from their 2018 collection and I am so in love with the quality and make of these suits!
I new I wanted to do a collection review on this company based on the suits I was getting, & I knew I was going to need to share these suits with you guys!
So, here is it, a Khongboon Swimwear 2018 collection review!
(I received 3 suits from them, each one is stunning and bold.)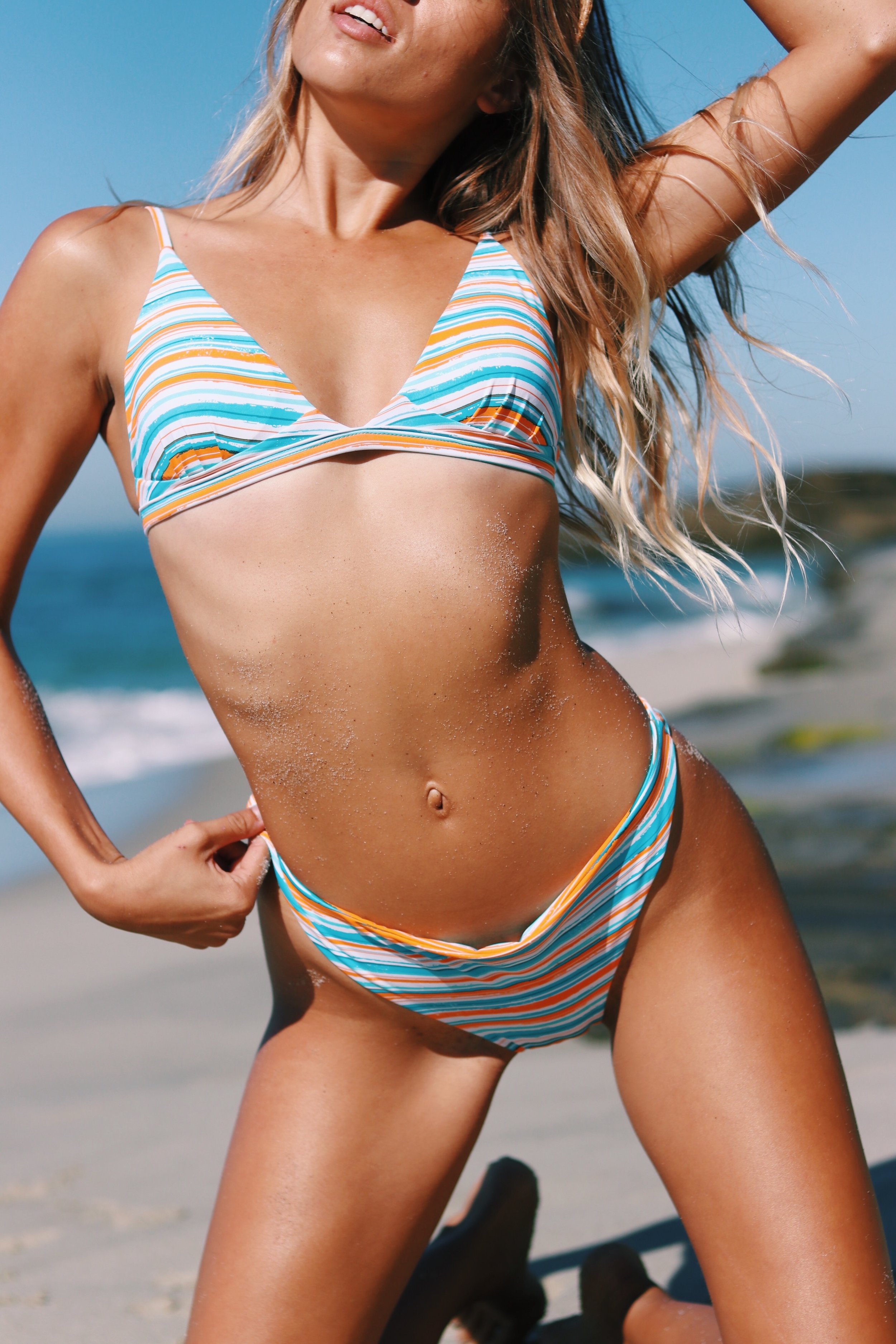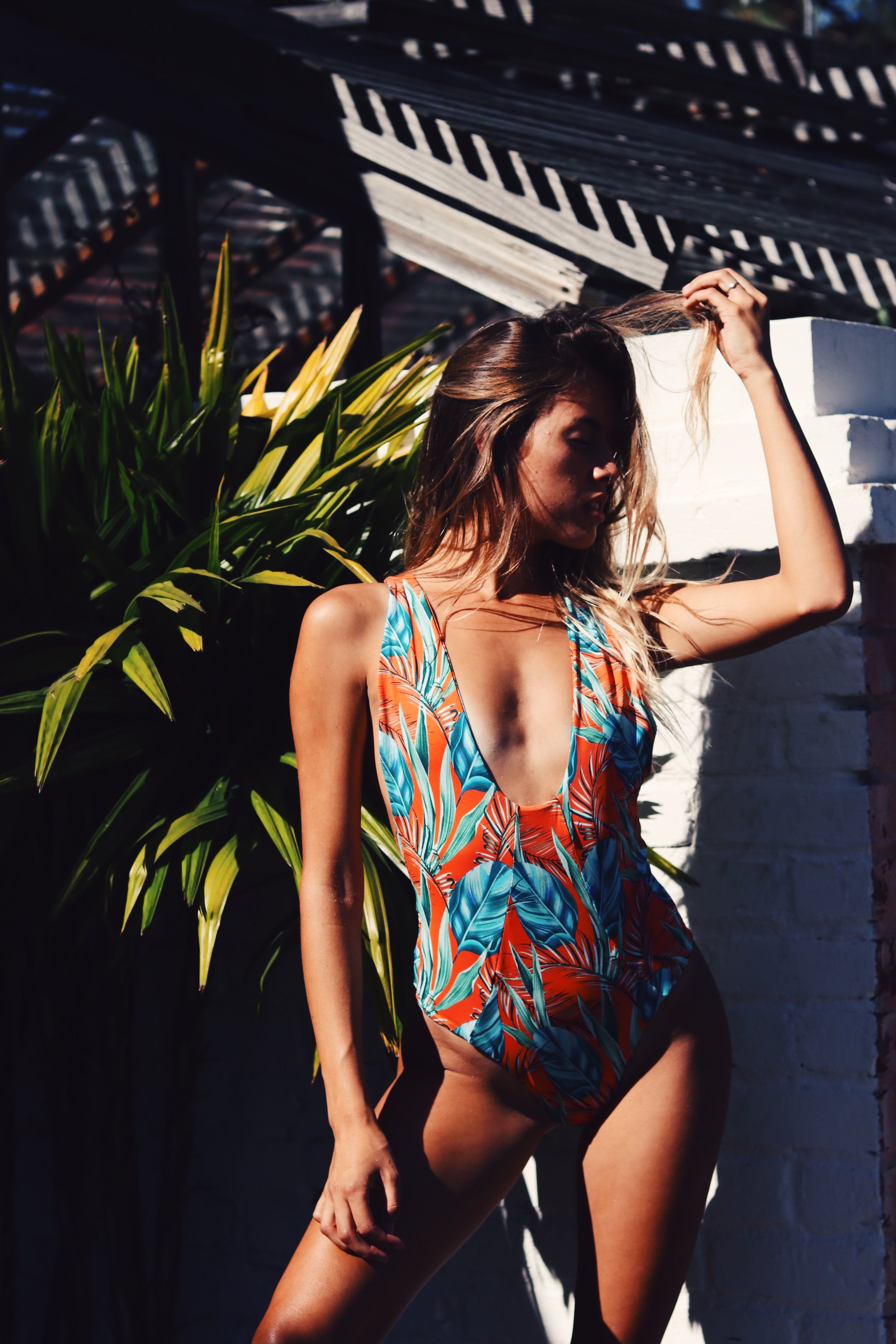 The Blois One Piece
The first suit I am going to be talking about is the BLOIS One Piece. This suit has a low cut, sweetheart neckline, a bold tropical print and everything and more that a hot one piece needs. I personally love this suit because of its print. I love how the orange contrasts the blue and the little hints of green. The BLOIS one piece has gorgeous strappy back detailing and high cut sides on the hips.
Tan Lines Bikini Blog Pro Tip: Get a bikini with high cut hips or bottoms that sort of have a "v" shape, this accentuates your hips and legs, making you appear taller and it looks oh-so good.
This Blois one piece definitely offers a nice high cut leg, and a moderately covered bum so you show enough, but not too much!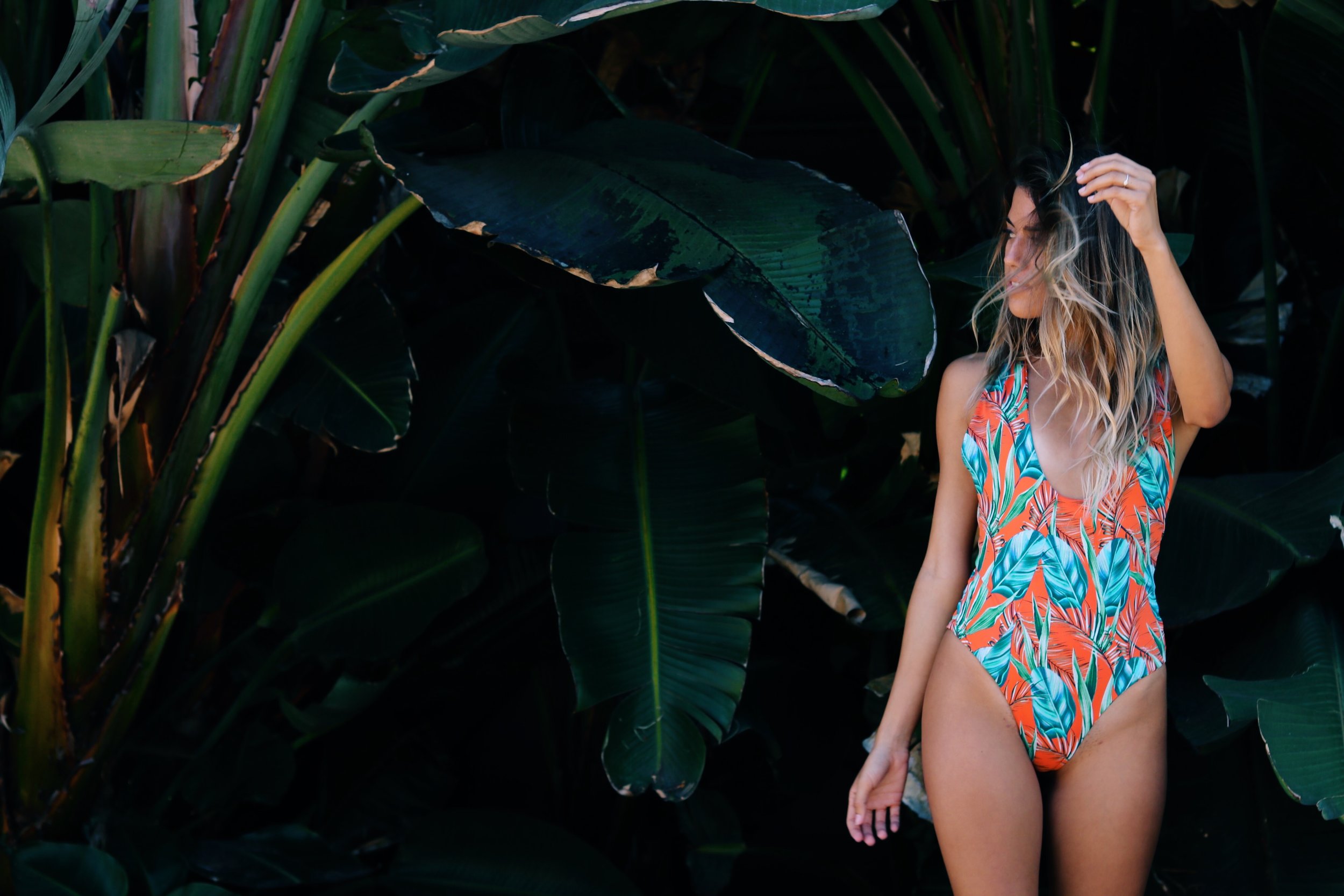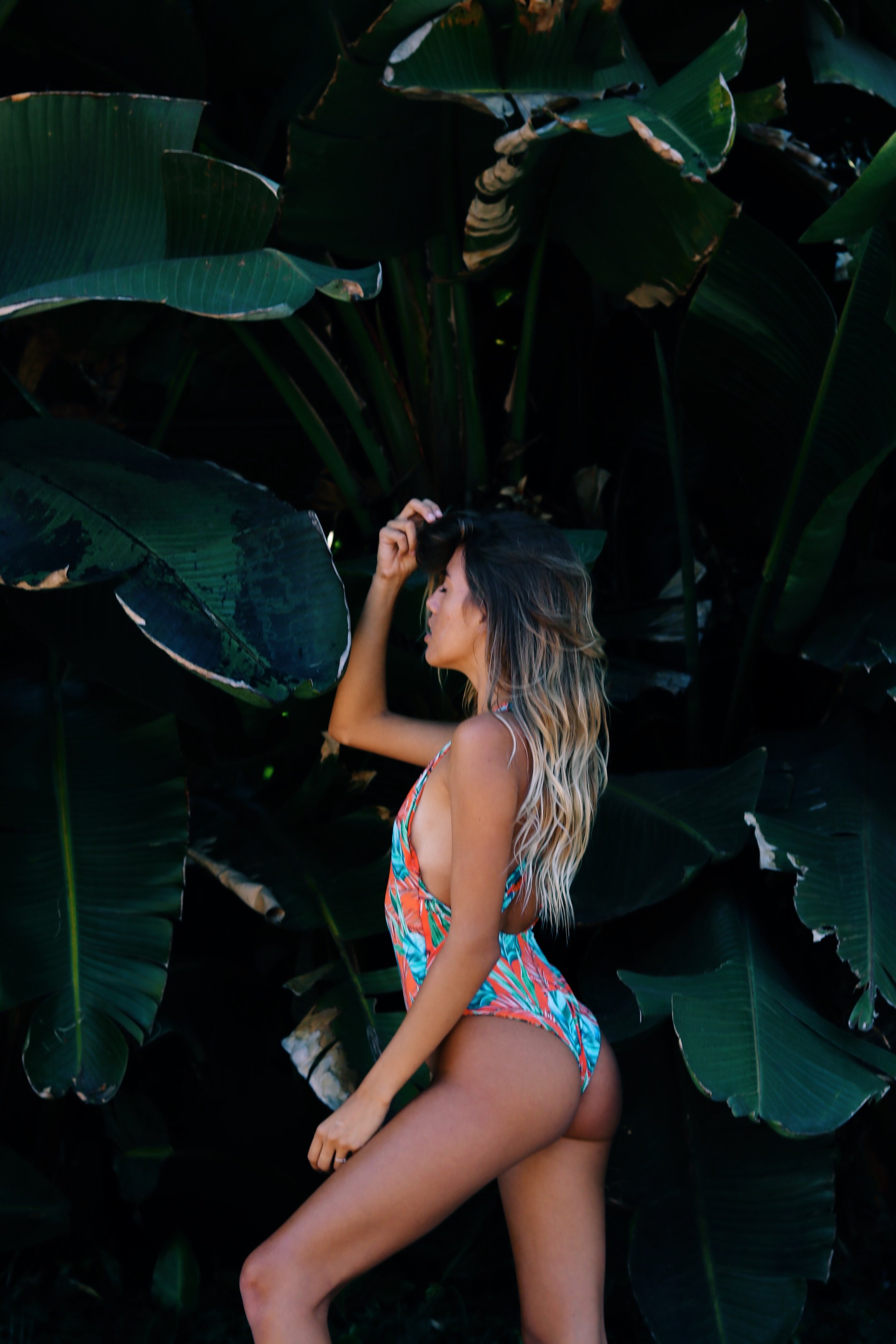 The Naples Bikini Set
I love the Naples bikini set for its minimalistic design and boho/vintage pattern. This suit is a standard fixed triangle top with padding in it. I love how secure the top feels, and the padding honestly doesn't bother me at all! As far as the bottoms go, they are pretty cheeky but I wouldn't necessarily call them a thong.
This suit is mega comfortable and I definitely loved the top!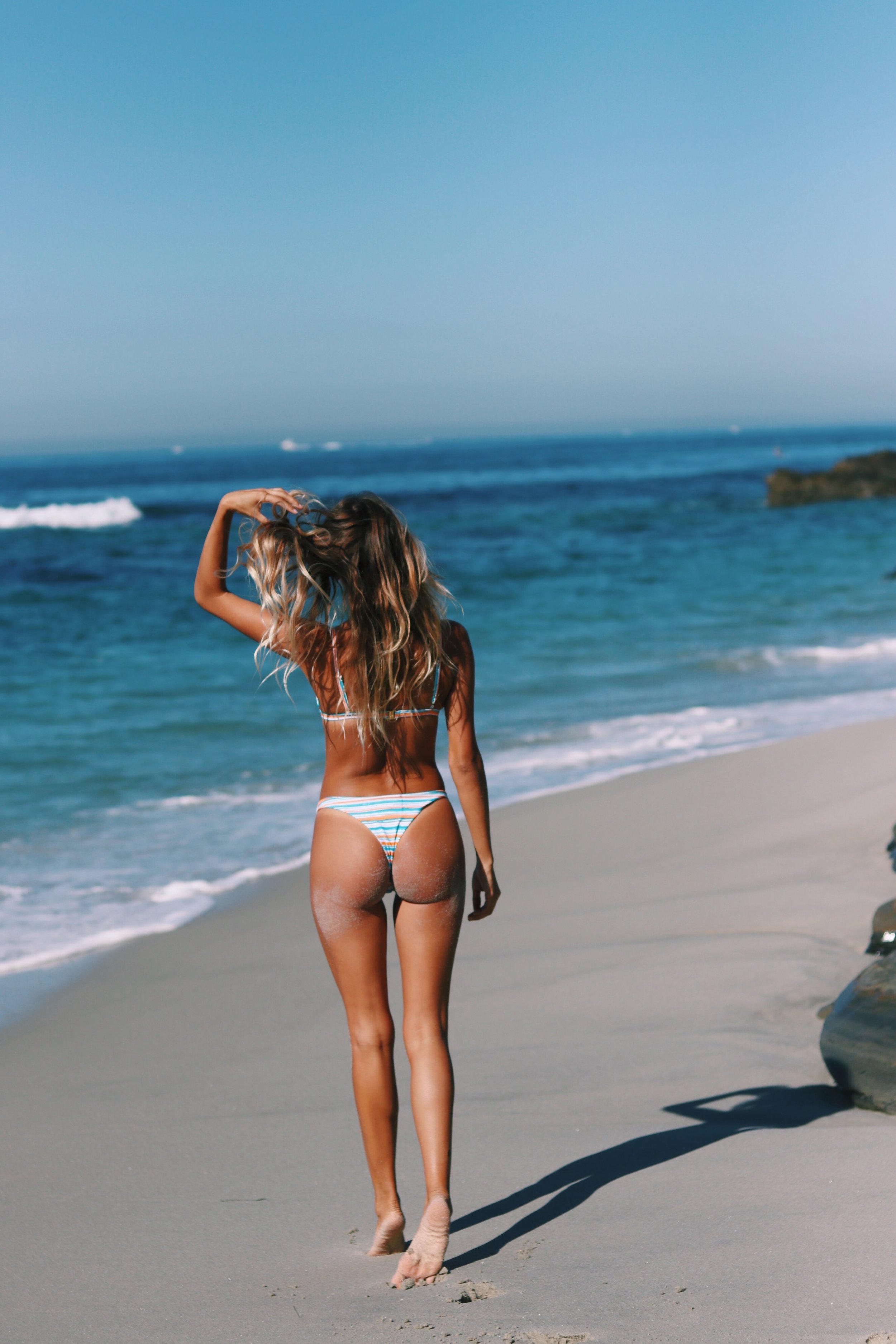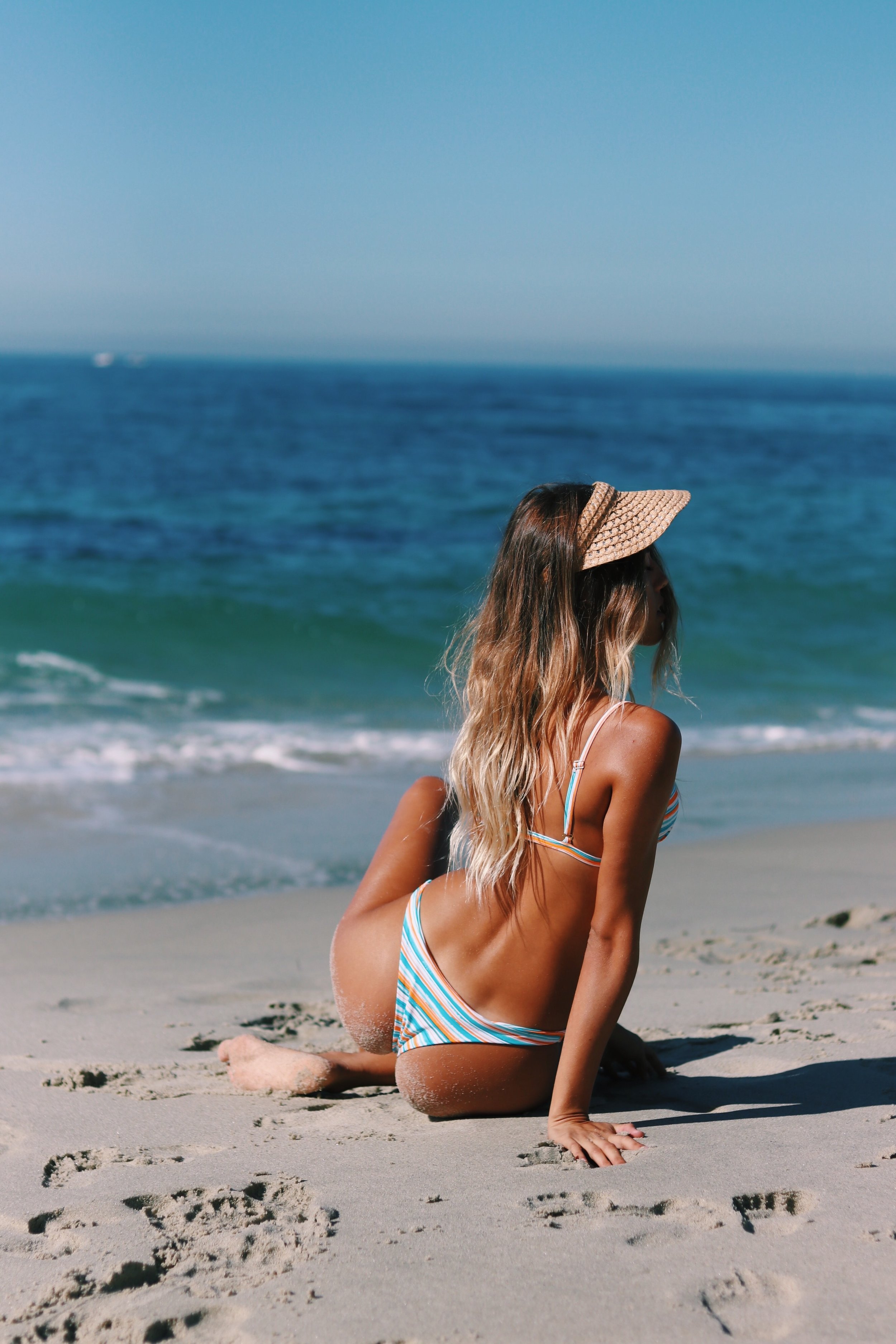 The Cordoba One Piece
I have had the BIGGEST obsession lately for red bikinis, and striped bikinis. So, when I was scrolling on Khongboon Swimwear's website and I was the Cordoba one piece I knew I needed to get it!
The Cordoba one piece is much like the first one I showed you guys; in fact, it is the same exact one piece, it's just a different fabric! It has the same neckline, the same beautiful strappy back and the same high cut legs. The only difference is the lovely red, striped fabric!
In this case I saved the BEST for last cause this suit is DEFINITELY my favorite out of the three! The way the stripes lay on the bikini and how nicely it was sewn make it a mega flattering one piece!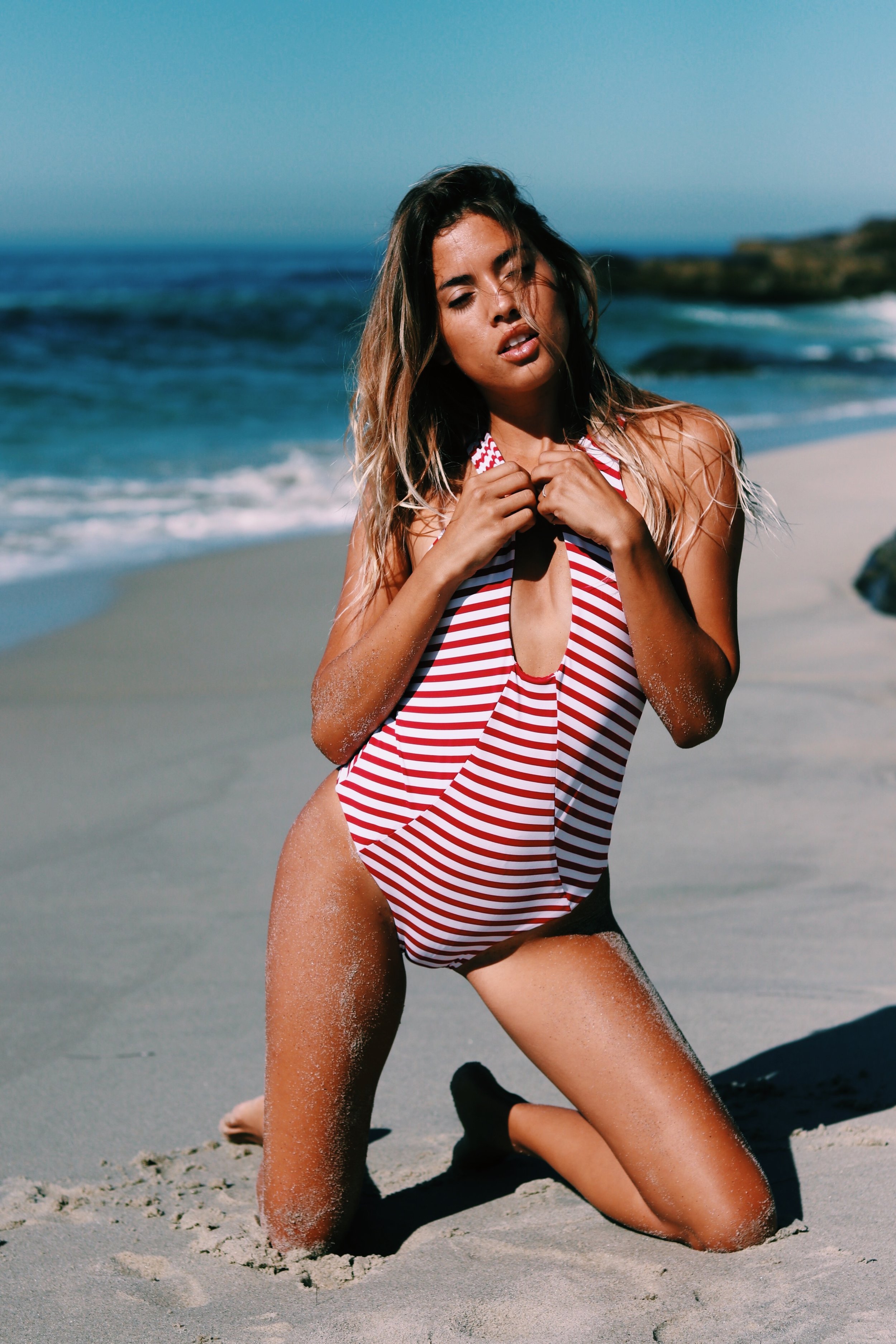 Alright, so that pretty much concludes this review! I absolutely adore these bikinis and I think Khongboon Swimwear is amazing and the quality is definitely there! I highly recommend to you babes and hope you enjoyed this blog post!
Don't forget to follow Khongboon on INSTAGRAM and check out their WEBSITE.
Also, I have a YouTube channel all about bikinis! If you haven't check it out please do so & definitely subscribe!